Regular price
$70.00 USD
Sale price
$30.00 USD
Unit price
per
Sale
Sold out
View full details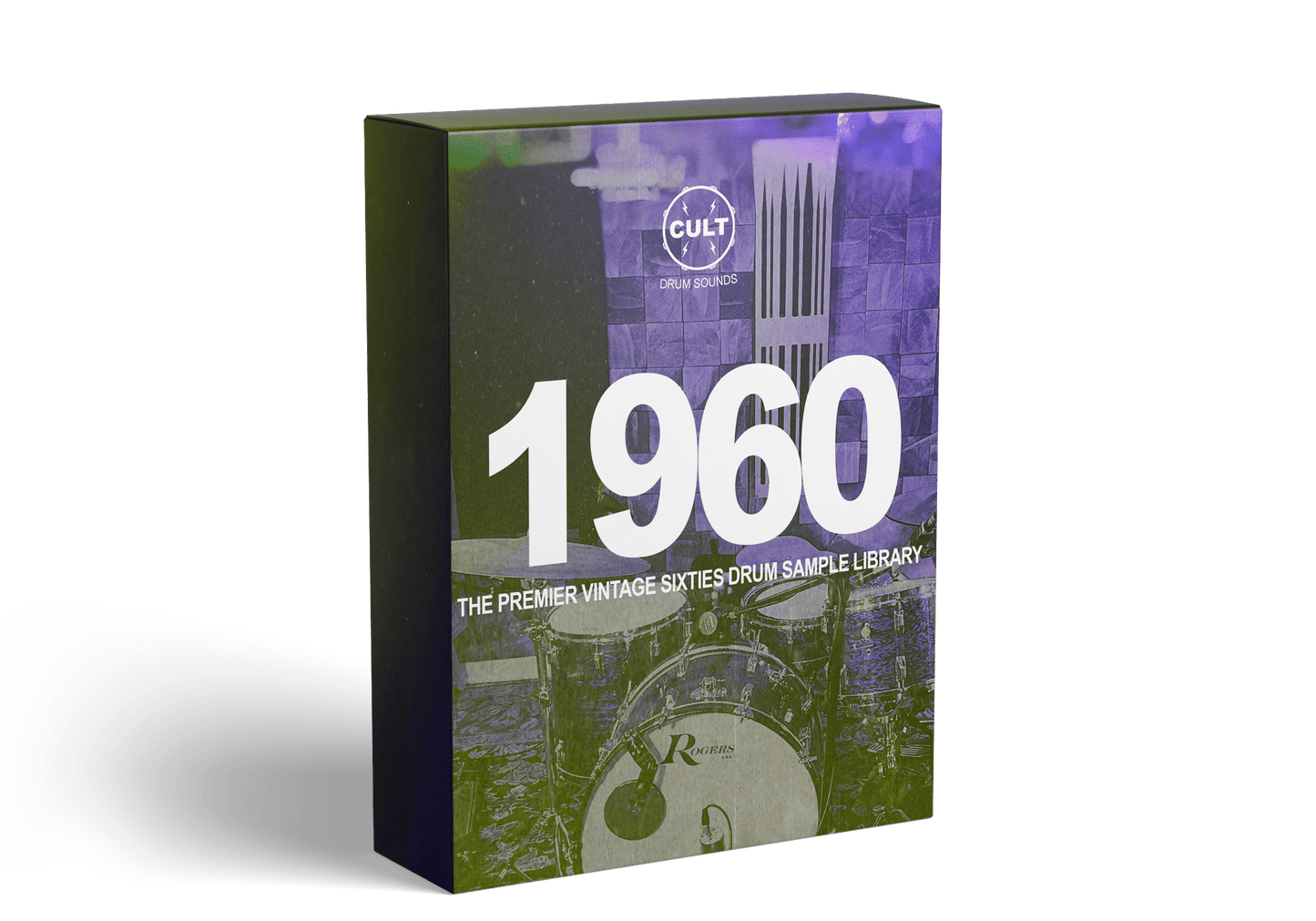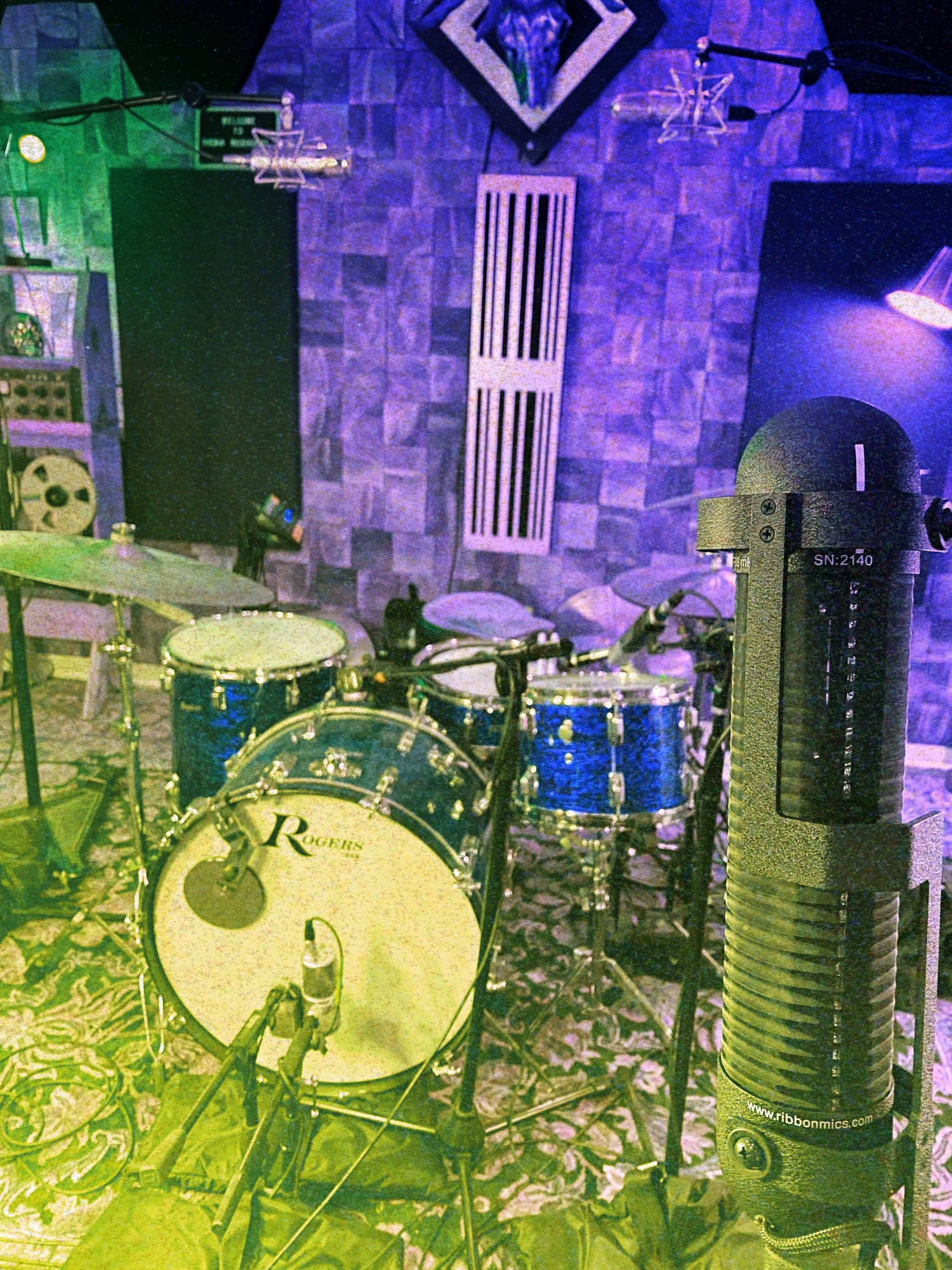 inside 1960
We're throwing back to the decade of peace, love, and rock 'n roll: the 1960s. This highly anticipated pack features nearly 2,500 drum samples and 43 loops recorded on a 100% original, 1960-era Rogers kit with vintage mics and outboard gear. Punchy, huge, fat drums that are great for any genre. Dial them in for your mix or pull up some inspiration for your songwriting.
1960 DRUM SAMPLES:

The drum samples for 1960 feature 3 mixes per primary sound (Big, Natural, and Tape) and different mic samples (Overheads, Room Mics, or Close Mics) for ultimate mix manipulation. We even put a Shure lofi mic sample for Kicks and Snares in this sample library... great for blending with other sounds or for going full lofi and living out your indie college rock radio dreams.
1960 DRUM LOOPS:
Choose from three mix variations to suit every production, songwriting, or mixing session. To sweeten the deal, we even added two recording styles: Dead and Wide Open.
Layer sounds, choose from multiple velocities, and manipulate the sounds for every song. With hundreds of drum samples, customizable drum loops, and virtual kit presets for the top samplers included with your purchase, you can get started on your next best song in no time with 1960.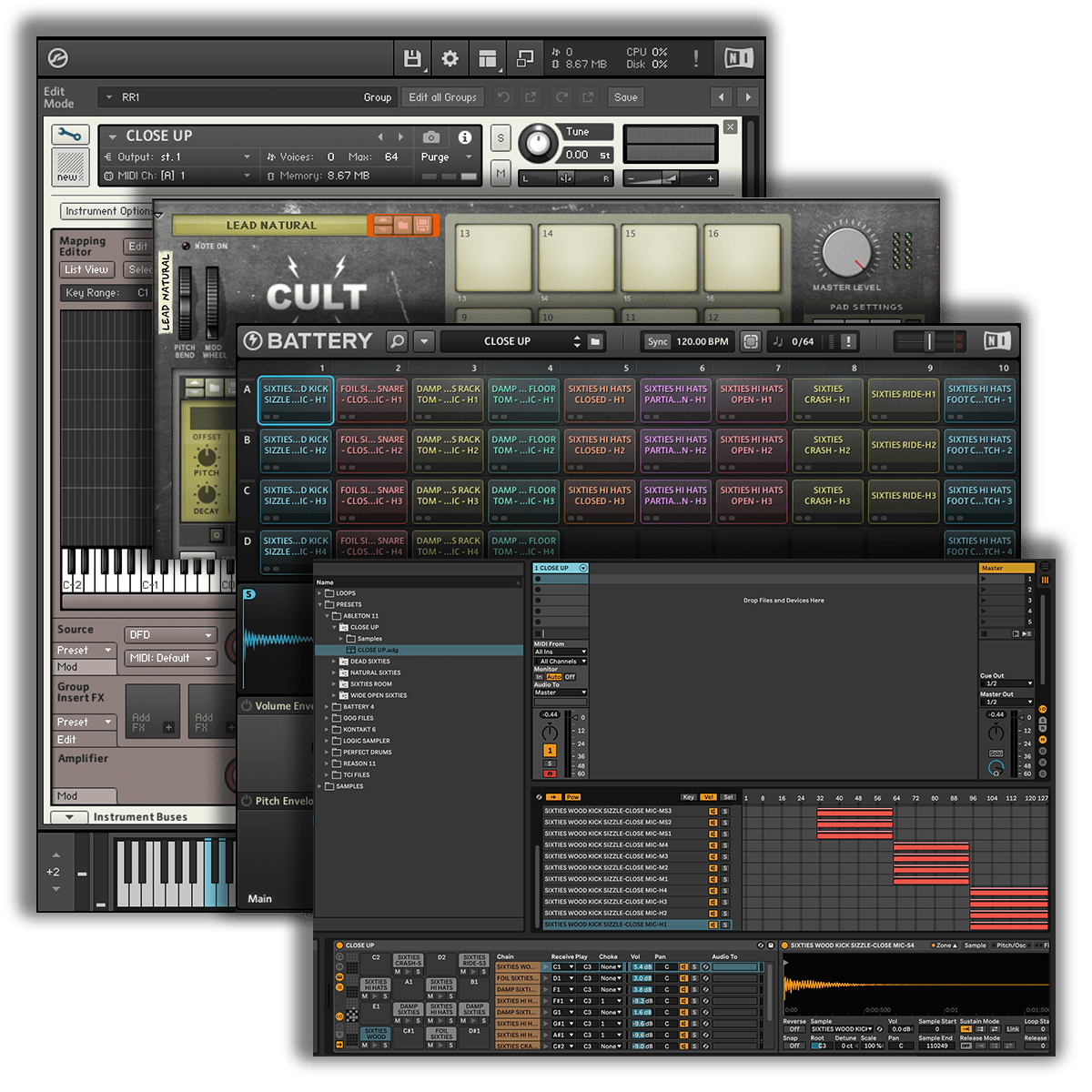 5 KIT PRESETS
5 MULTI-VELOCITY + ROUND ROBIN SEQUENCED KIT PRESETS FOR:
Ableton (Sampler Required)
Logic Sampler / Logic EXS24
Reason
Kontakt (Full Version Only)
Battery
Perfect Drums
1960 Testimonials
Filippo Strang

"The 1960 sample pack made me forget all my other drum instrument plugins. It is literally a dream for everyone that wants that analog vintage super warm sound like The Beatles, Led Zeppelin, Rolling Stones or simply the new indie bands."

Pietro Odoguardi

"1960 is just amazing, I am going to use it in every production... You can hear all of the analog warmth. I think for an indie/indie rock producer this is gold. I'm just amazed."

Plastic Barricades

"Another stunning sample pack from the one and only Cult Drum Sounds! I have them all, trust me - Stuff that Cult makes is the absolute best! Get yours today and start creating!"
Collapsible content
TECH SPECS

2,486 Total Samples
43 Drum Loops Recorded in 2 Styles (Dead and Wide Open)
Natural, Sixties, and Dirty Mixes for Each Drum Loop (129 Total Loop Files)
Kicks: 5 (560 Samples)
Snares: 6 (672 Samples)
Toms: 16 (1,152 Samples)
+ Cymbals 5 (46 Samples)
Extra One Shot Samples: 56
8.41 GB of files
Multiple Velocities per primary sample
Multiple Round Robins per primary sample
All Samples + Loops are 44.1kHz / 24 Bit .WAV
100% Royalty-Free
Instant Download (Download link sent to your email)
All purchases eligible for sample library and preset updates
PRESET LIST

5 MULTI-VELOCITY + ROUND ROBIN SEQUENCED KIT PRESETS FOR:

ABLETON 11 (Sampler + Simpler Instruments Required)

LOGIC EXS24 / LOGIC SAMPLER

REASON

KONTAKT 6 (FULL VERSION - Not Compatible with KONTAKT PLAYER)

BATTERY 4

PERFECT DRUMS (Download the FREE Version)

TRIGGER PRESETS FOR:

SLATE TRIGGER: 192 Multi-Velocity + Round Robin .TCI files

DRUMAGOG: 192 Multi-Velocity + Round Robin .GOG files
MICROPHONE LIST

Kick - Vintage 1950's AKG D12, FET47
Snare Top - Vintage 1950's Shure 545s
Snare Bottom - SM57
Rack Tom - Vintage MD441
Floor Tom - Vintage MD441
Overheads - pair of Wunder Audio CM67s
Room - AEA R88 Ribbon Mic
Lofi Mic - Shure harp mic
Hi Hats - SM57

Microphone Preamps used: Neve 1073, Sound Techniques, Undertone Audio, Trident, AEA Ribbon Mic preamps, Chandler Limited

Outboard gear used: Vintage Neve 33609C, BG1, BG2, Audioscape 1176, Audioscape VCOMP, Audioscape DCOMP, U33, API 5500, Empirical Labs Distressor