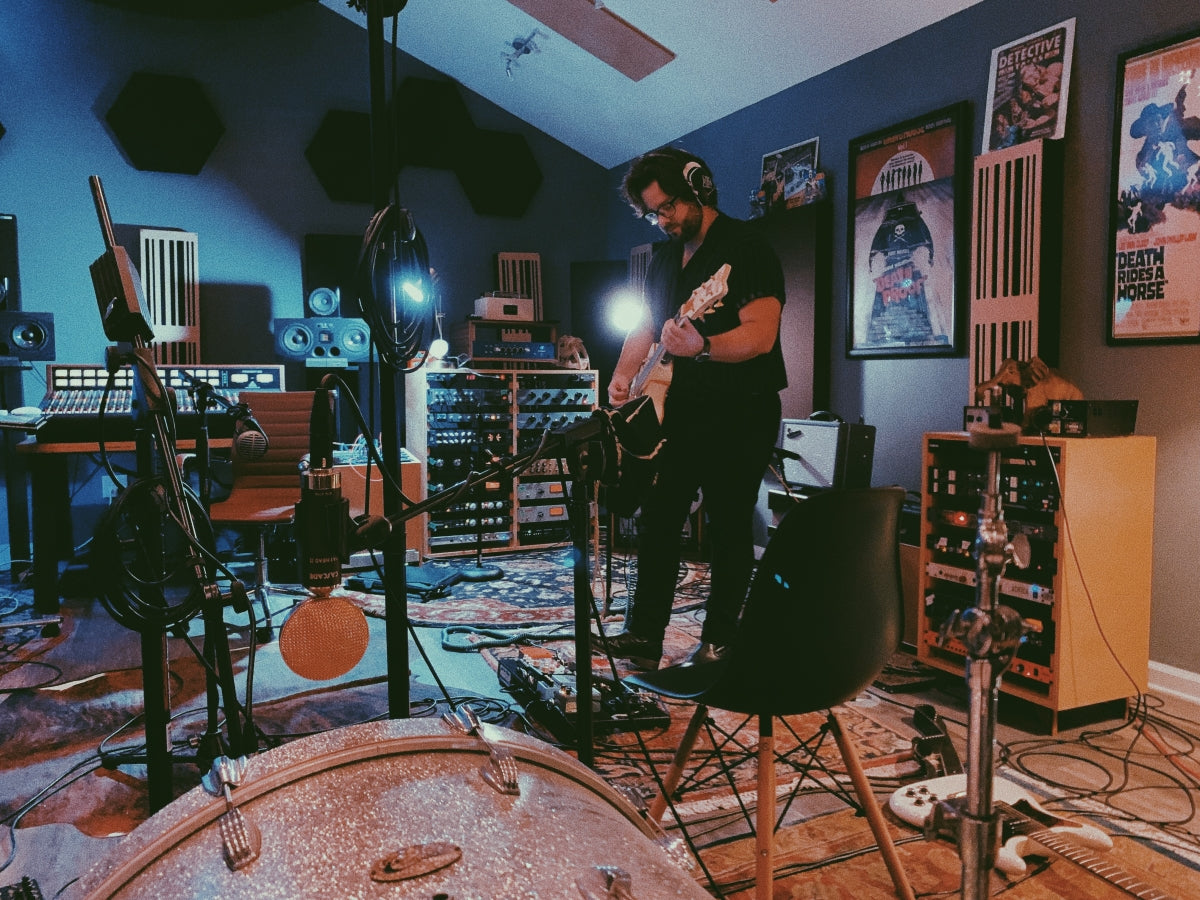 CULT DRUM SOUNDS was born from a love of legendary recording equipment, dynamic, textured drums, and the music production process. Founded by musician, producer, and engineer, Nick Magliochetti, in May 2020, CULT DRUM SOUNDS aims to deliver professional-quality drum sounds to the DAW of every producer, engineer, and musician. 
Nick initially saw the need for a high-quality drum sample library after spending more than a decade in the music industry. Too many talented musicians struggled to find the quality studios, skilled drummers, and dynamic equipment that combine to create vibey, textured, punchy sounding drums. When faced with an empty recording studio after the start of the COVID-19 pandemic, Nick took advantage of the downtime to create CULT's premiere drum sample library, STACKED.
Since then, CULT DRUM SOUNDS has become the standard for digital drum sounds with a human feel. Nick's ear for sound and willingness to experiment to capture unique samples has set him apart from other sample makers, while his studio (Pariah Recorders) and touring experience allow him to create the sounds that musicians and artists dream of adding to their mixes. The CULT DRUM SOUNDS community continues to grow every day. Ready to take part in the audio revolution? Join the CULT today and enjoy 150 free drum samples.